WOWlive Bird's Nest Protection Spray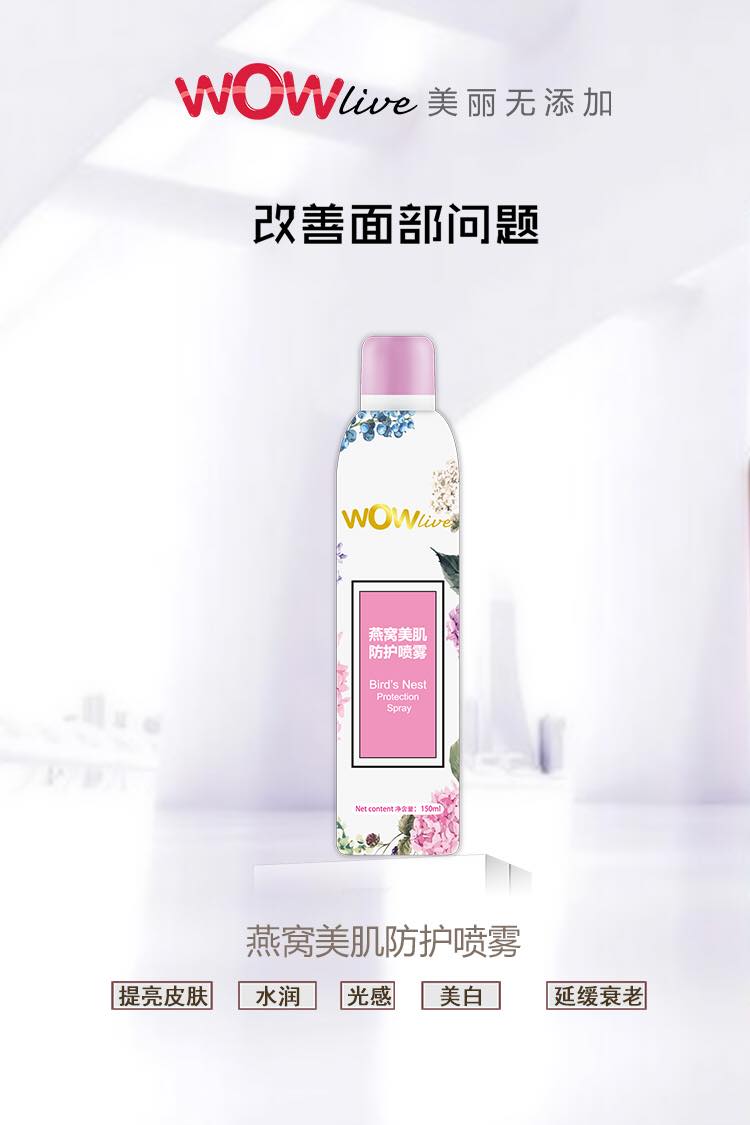 WOWlive Bird's Nest Protection Spray
Hydrating & moisturizing skin. Fairer skin. Brighter skin.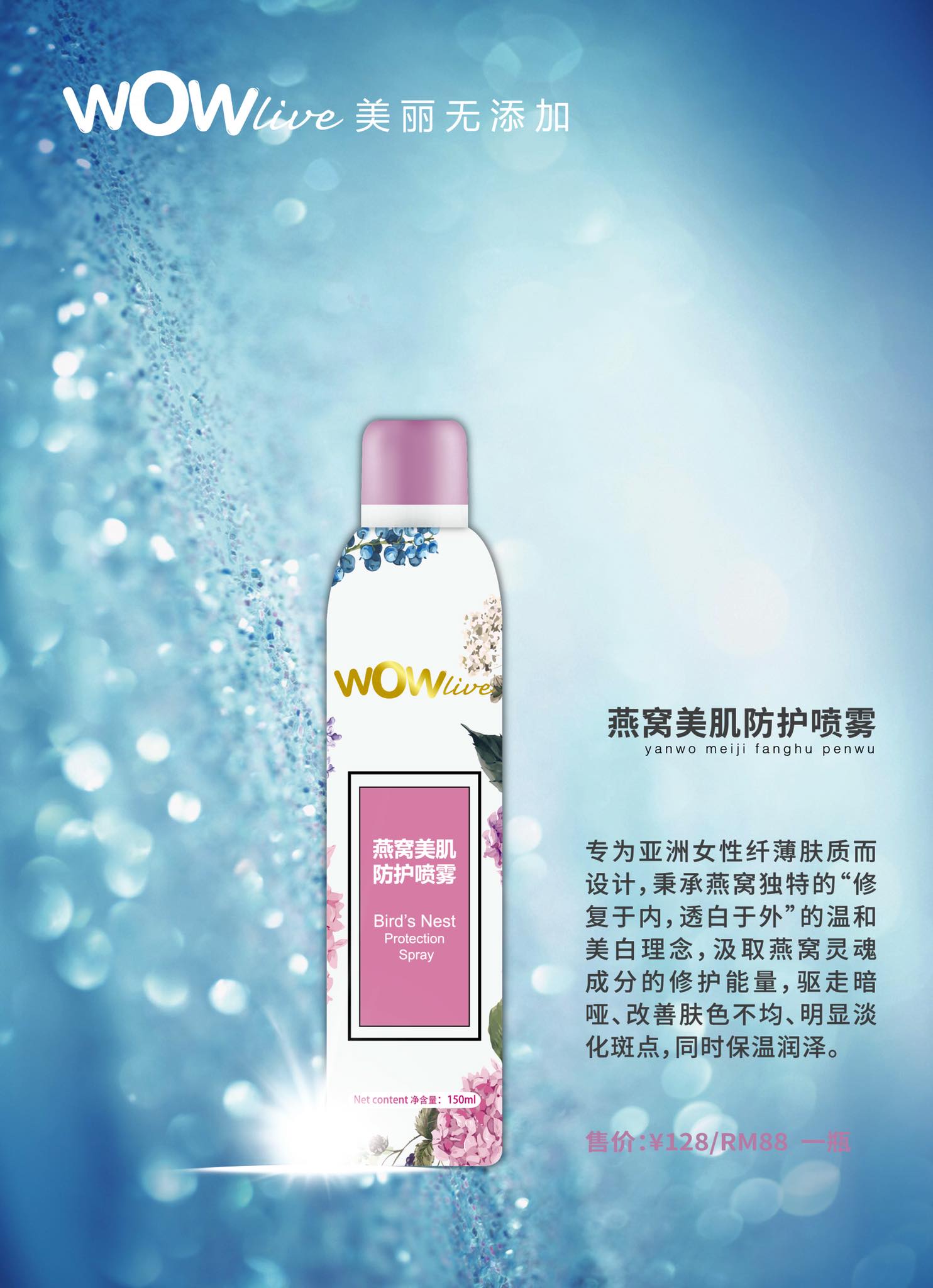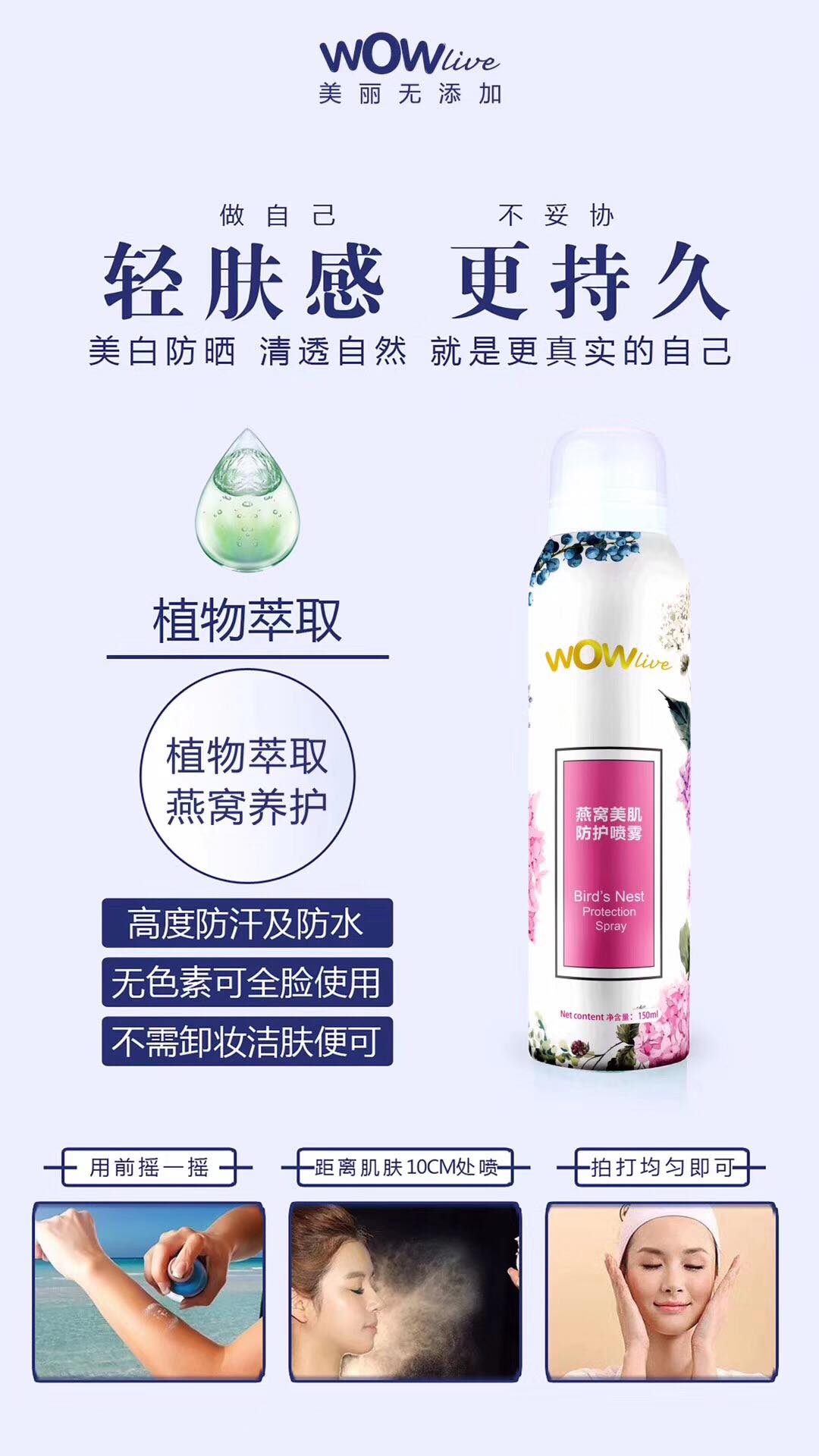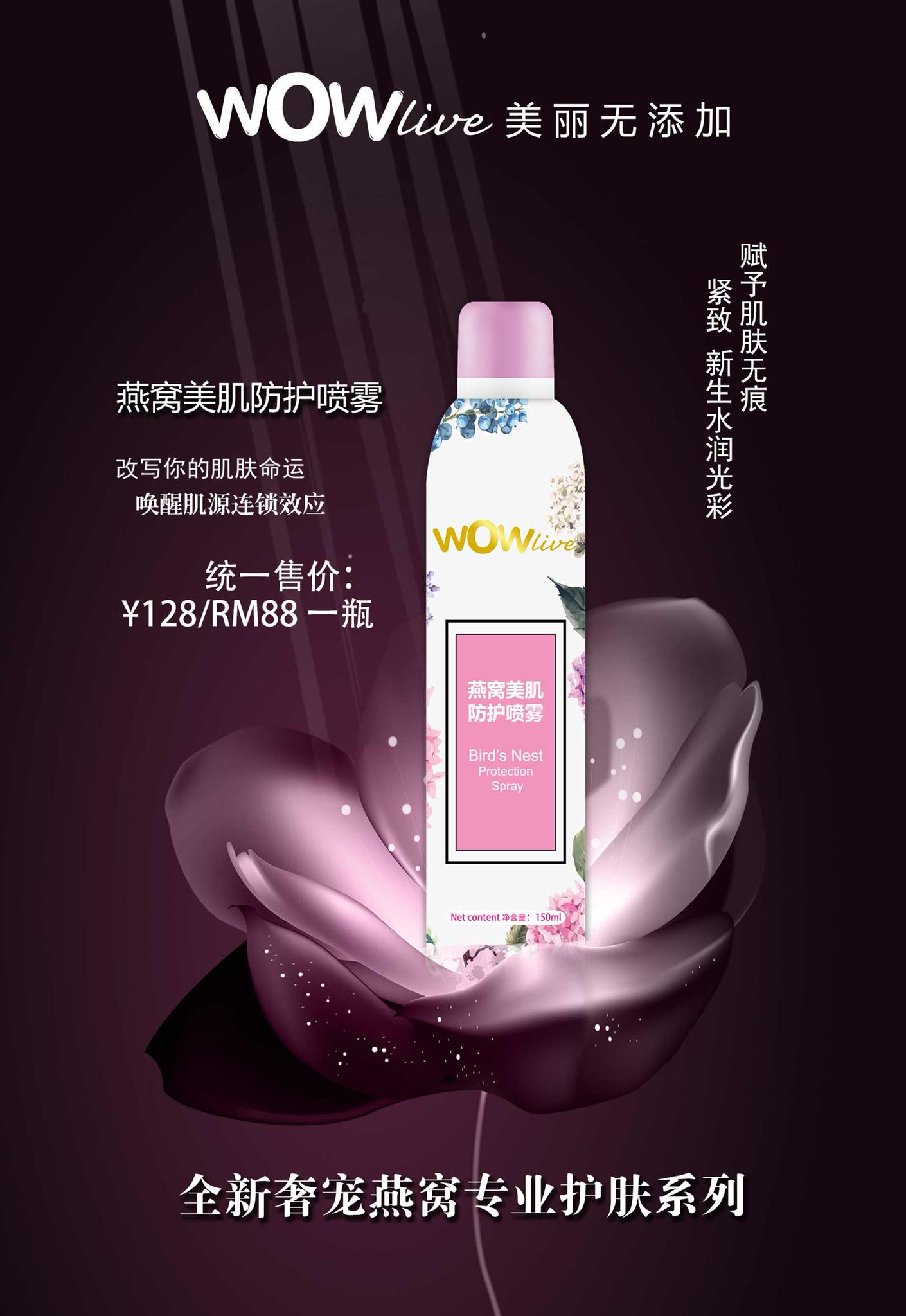 Ingredients: Water, (S,S)-2-3-Butanediol, Bird's Nest Extract, Xanthan Gum, Hyaluronic Acid, Poly(dimenthylsiloxane), Squalane, Mineral Oil, (Poly(dimenthylsiloxane), Hydroxy terminated), Titanium Oxide, Vitamin E, Polyacrylamide, Methylparaben, (N,N-Methylenebis N'-1-(hydroxymethyl)-2, 5-dioxo-4-imidazolidinyl Urea), Flavour, Propane, N-butane, Isobutane.
Efficacy: Water moisturizing skin care ingredients combined with precision nozzle, to give every inch of skin protection and moist and natural brightening color, delicate shiny light perception, easily render delicate skin moist and bright charming clean.
Usage: Shake before use, press and spritz with distance of 10-20cm from body, then apply a generous amount evenly.
Precautions: Do not spray directly on face and hair, please placed in dry shade, dry place, avoid contact with children and away from fire. Limit the use if external use, if the use of abnormal phenomena, please suspend the use of this product. Product is not suitable for covering or smear in a wound, swelling or abnormal symptoms of the site.
Keeping method: Please dry place to dry shade, avoid direct sunlight, away from fire.
Recipe technical support: SKY FOOD GARDEN SDN BHD (Malaysia)
The client: SKY FOOD GARDEN SDN BHD(Malaysia)
Address: 9, Jalan IKS M4, Taman IKS Merdeka, 75350 Melaka, Malaysia.
China Distributor: 广西天颂营销策划有限公司
Trustee: 广州欧亚气雾剂与日化用品制造有限公司(分装)
Address: 广州从化鳌头镇聚丰北路388号
Cosmetics production license: 粤妆20160236
Origin: 广东省 广州
Implementation of standards: GB/T 29665
The enterpise has passed GMPC/ISO22716 certification
Cosmetics Good Manufacturing Practice (GMPC) certification
Production lot number and limit date see the mark.