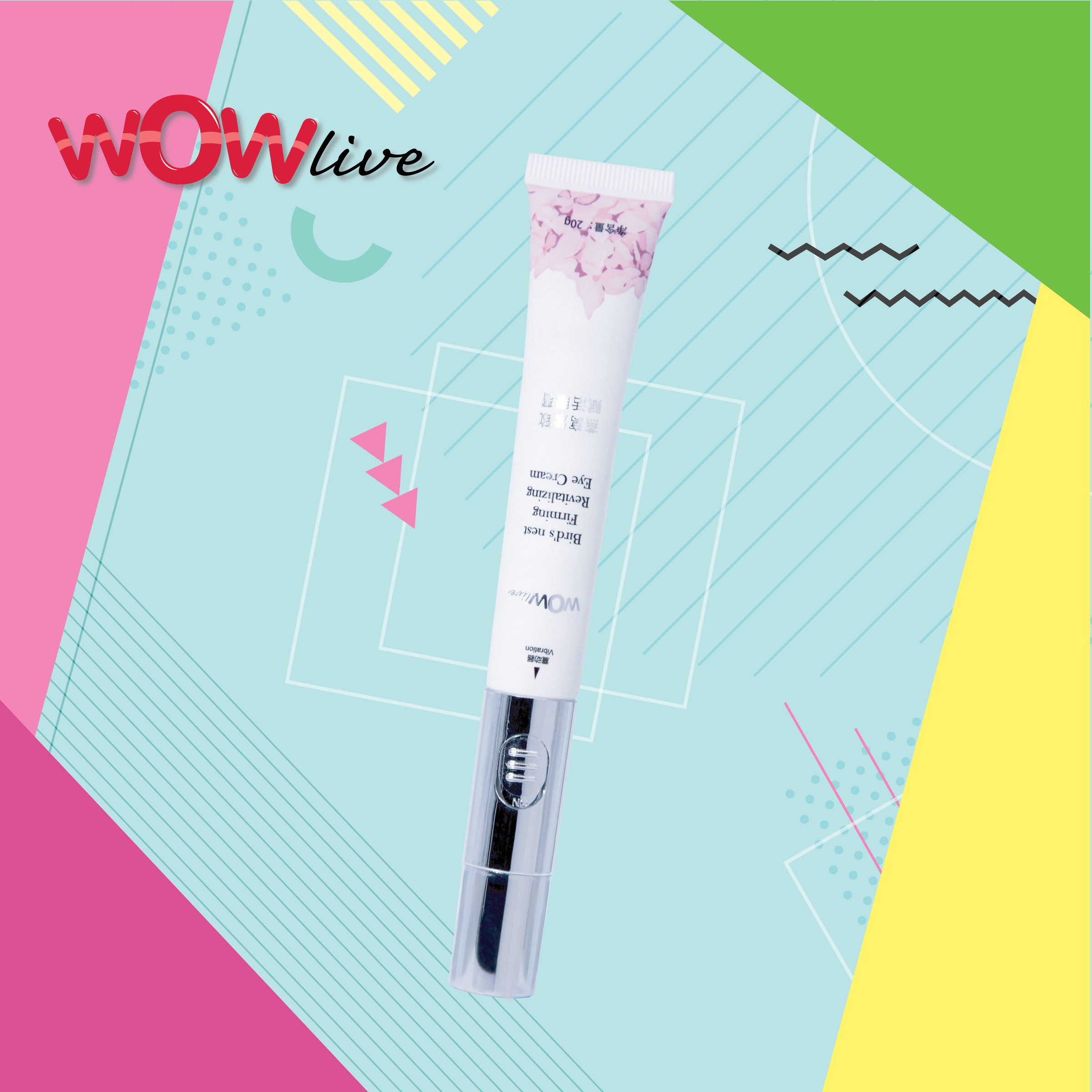 WOWlive Bird's nest Firming Revitalizing Eye Cream
WOWlive Bird's nest Firming Revitalizing Eye Cream 燕窝紧致赋活眼霜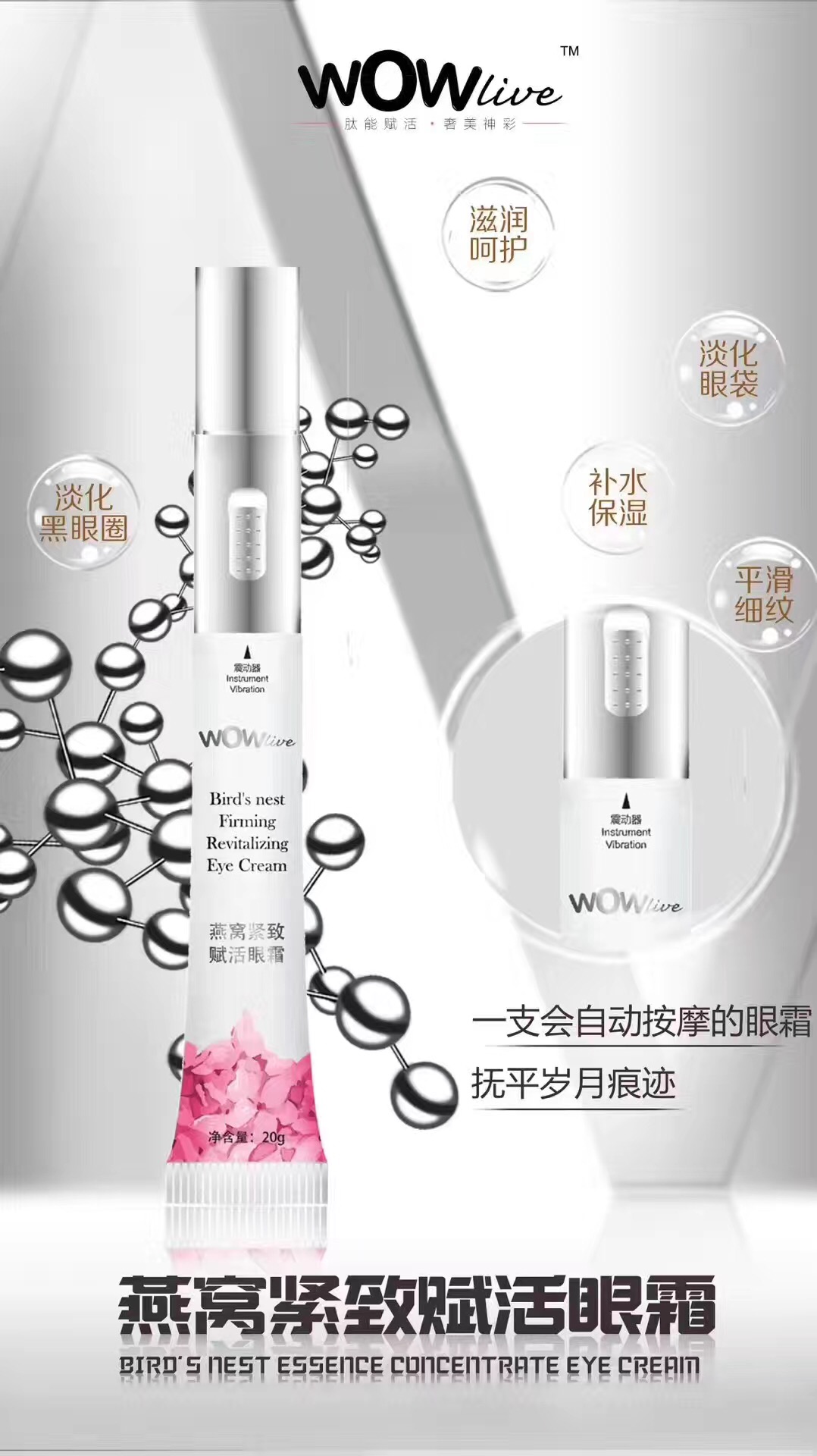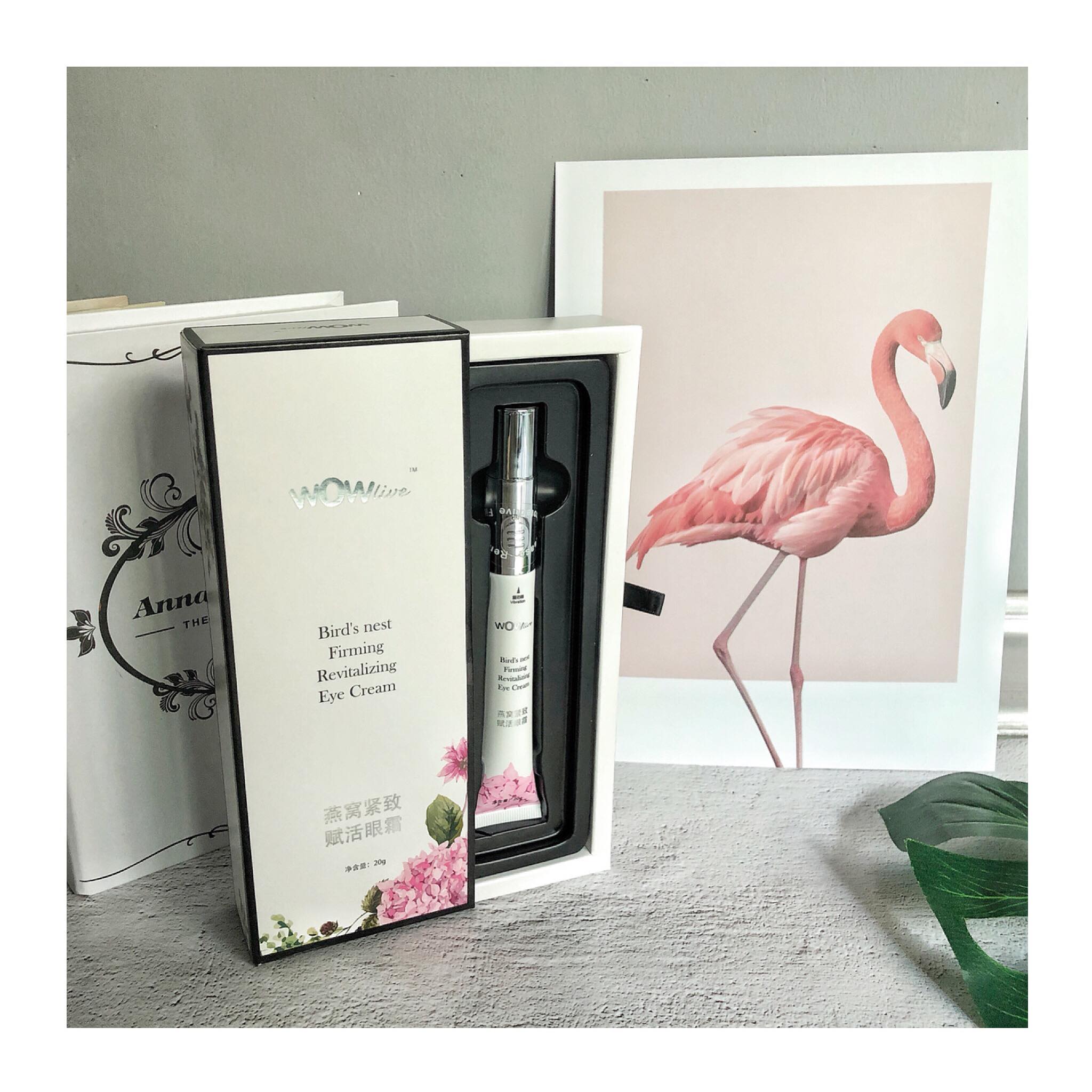 成分:水、1,3-丙二醇、霍霍巴(SIMMONDSIA CHINENSIS)籽油、甘油、异十六烷、异壬酸异壬酯、鲸蜡硬脂醇、极微小球藻(CHLORELLA MINUTISSIMA)提取物、出芽短梗酶多糖、燕窝提取物、己基癸醇、苹果(PYRUS MALUS)籽提取物、生育酚(维生素E)、油菜(BRASSICA CAMPESTRIS)甾醇类、丁二醇、芍药(PAEONIA OFFICINALIS)根提取物、艾(ARTEMISIA ARGYI)叶提取物、葡萄柚(CITRUS PARADISI)籽提取物、辛甘醇、乙基己基甘油、丙烯酸羟乙酯/丙烯酰二
甲基牛磺酸钠共聚物、聚二甲基硅氧烷、甘油聚醚-26,聚谷氨酸钠、乙酰
基六肽-8、对羟基苯乙酮、己二醇、母菊(CHAMOMILLA RECUTITA)油。
Ingredients: Water, 1,3-propanediol, SIMMONDSIA CHINENSIS seed oil glycerin, isohexadecane, isononyl isononanoate, cetearyl glucoside, cetearyl alcohol, CHLORELLA MINUTISSIMA Extract, Budding Starch Polysaccharides, Bird's Nest Extract, Hexyldecanol, PYRUS MALUS Seed Extract, Tocopherols (Vitamin E), BRASSICA CAMPESTRIS Sterols, Butylene Glycol, Paeonia PAEONIA OFFICINALIS root extract, ARTEMISIA ARGYI leaf extract, CITRUS PARADISI seed extract, octylglycol, ethylhexylglycerol, hydroxyethyl acrylate /sodium acryloyldimethyl taurate copolymerization Substance, polydimethylsiloxane, glyceryl-26, sodium polyglutamate, acetyl hexapeptide-8, p-hydroxyacetophenone, hexanediol, chamomilla recutita (MATRICARIA) oil.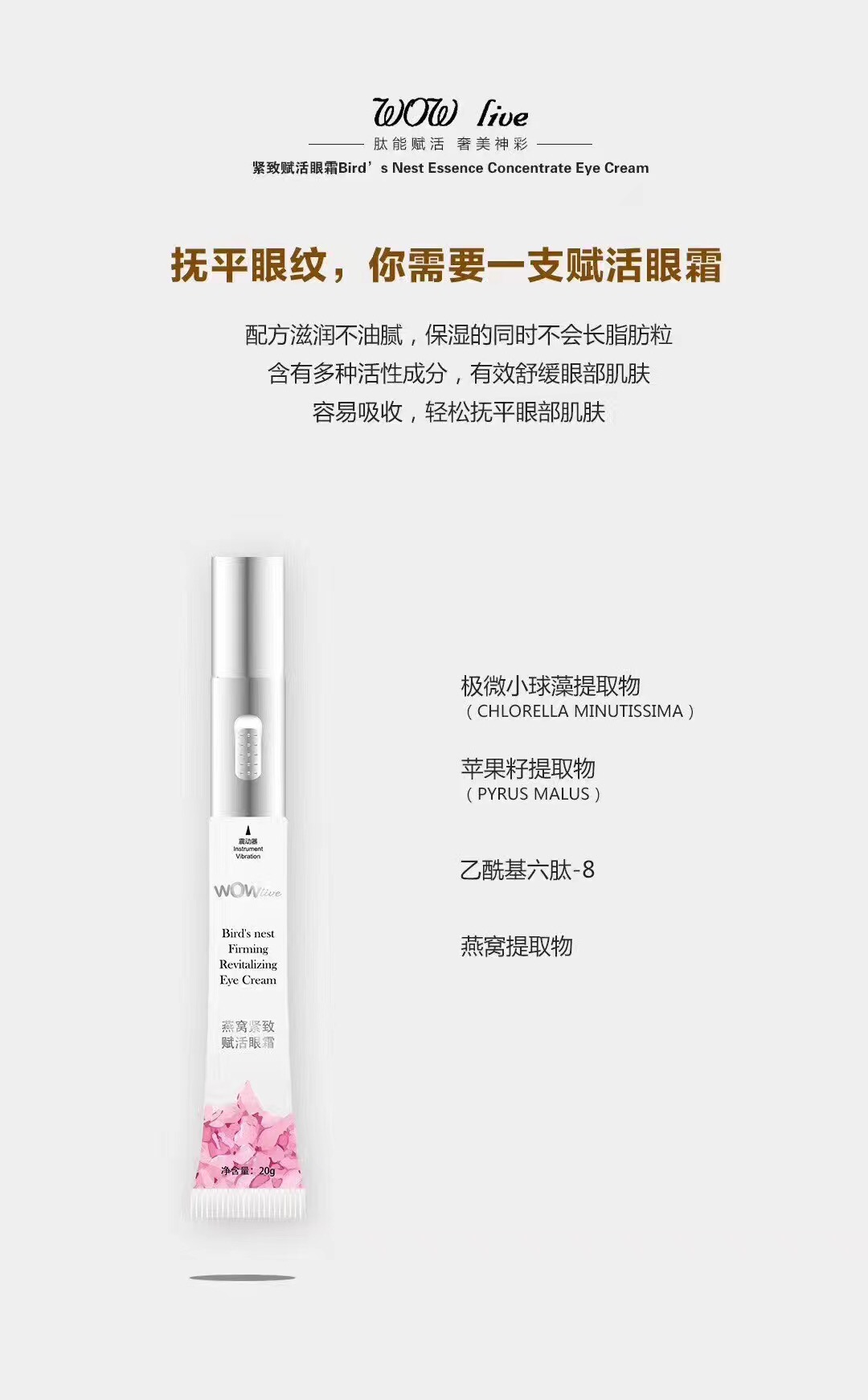 产品特点:质地柔滑蕴含丰富养升物质, 轻轻按摩, 为干涩的眼周肌肤提供营养,润肌肤之平滑嫩皙,温和紧致眼部肌肤,淡化眼部细纹,锁水保湿,持续使用可舒缓眼部肌肤疲倦,令眼部肌肤细腻柔嫩, 展现魅力睛眸神采。
Features: Smooth texture contains rich nutrients, Gently massage for dry skin around the eyes to provide nutrition, Smooth skin and fair skin, eye skin firming, reduce the eye lines
and moisturising. It also can reduce tiredness around the eyes skin, Smooth texture contains rich nutrients.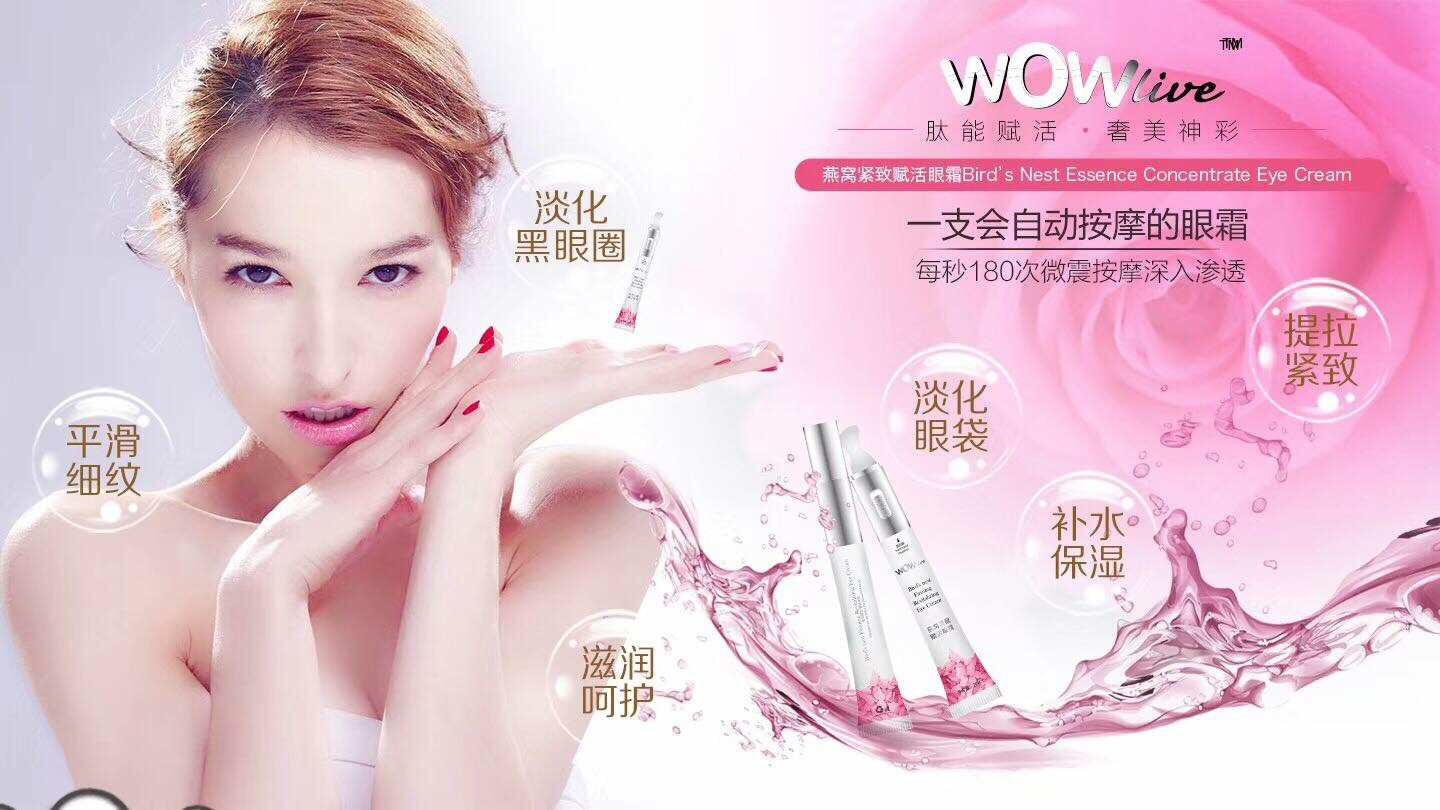 使用方法:洁面爽肤后, 取适量均匀涂抹于眼部周围, 轻按摩至吸收即可。
Usage: After cleansing and toning, apply appropriate amount evenly around the eyes, massage lightly until absorbed.

Precautions /注意事项
避免孩童接触。使用后肌肤如有不适, 请立即停用或咨询专页人士。本商品不适合覆盖或涂抹于有伤口,红肿或异常症状之部位。
Avoid contact with children. Discontinue use or consult a professional if skin discomfort after use. This product is not suitable for covering or smearing on the site of wounds, swelling or abnormal symptoms.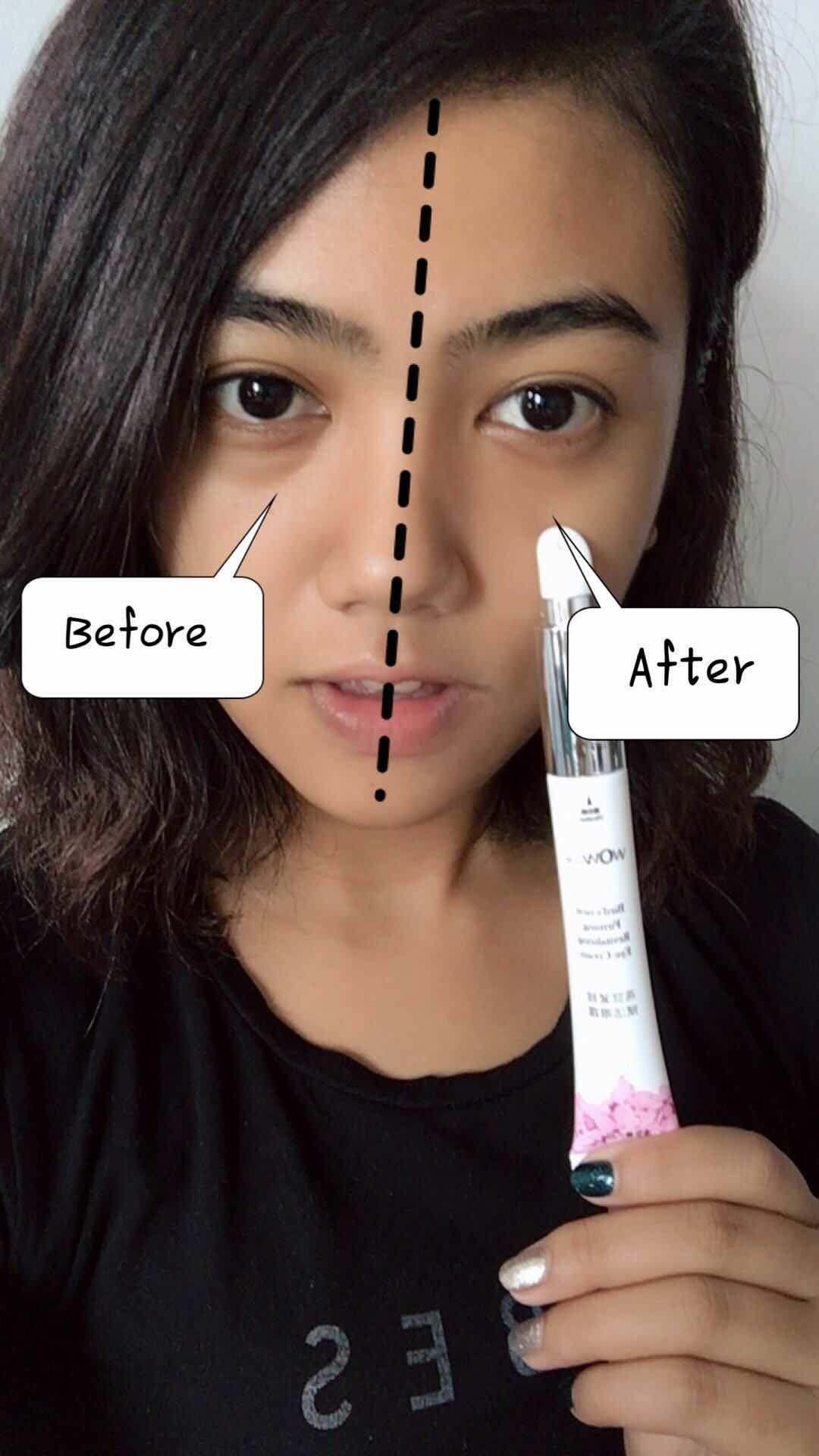 保持方法:请置于阴晾干燥处,避免阳光直射,远离火源
Keeping method: Please dry place to dry shade, avoid direct sunlight, away from fire

肽能赋活奢美神彩
Peptide help revitalize the natural beauty

适用肤质:多种肌肤适用
Suitable for skin: All kinds of skin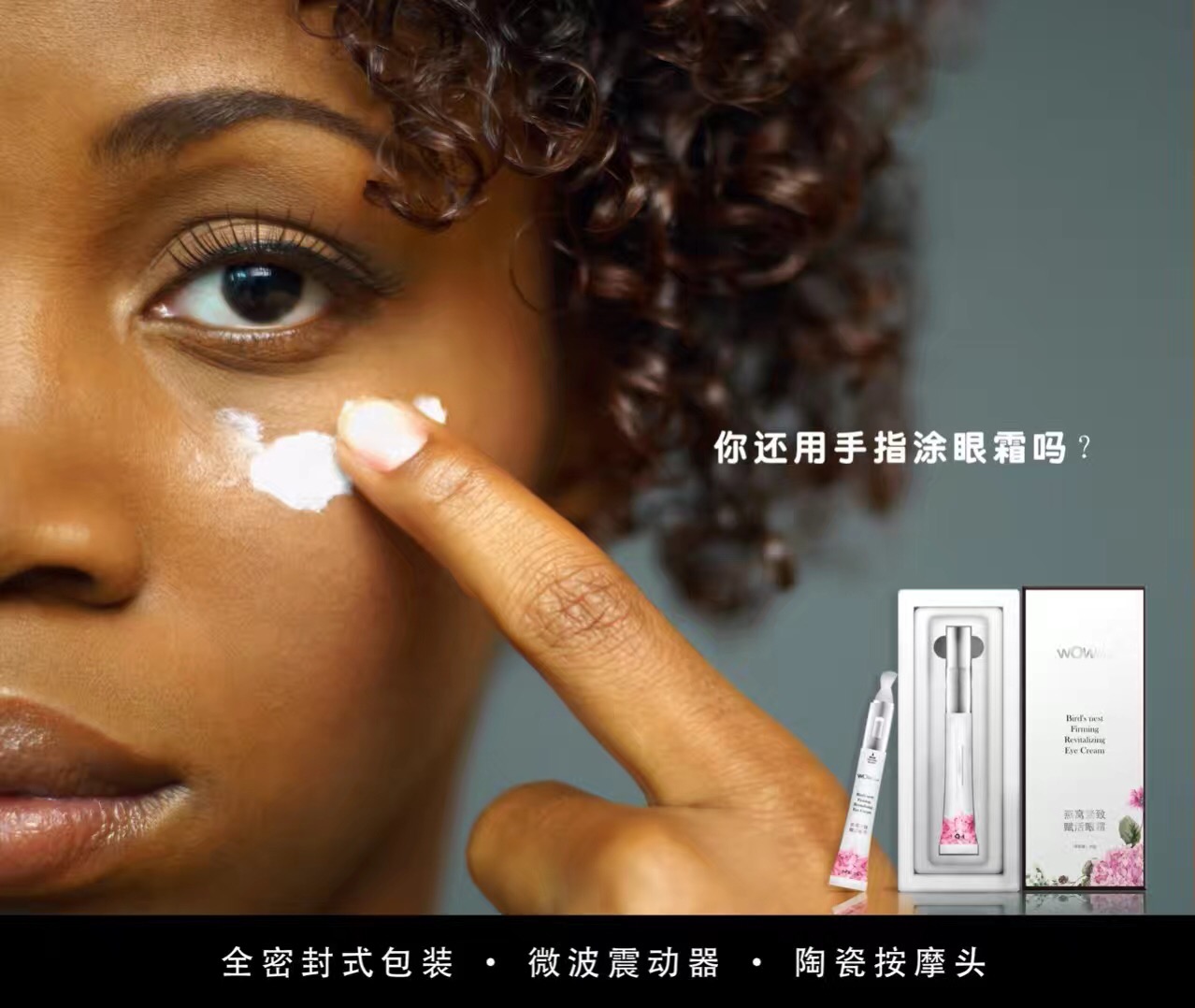 配方技术支持:天合绿色食品有限公司(马来西亚)
Recipe technical support: SKY FOOD GARDEN SDN BHD

地址:马来西亚马六甲75350 IKS M4街 默迪卡花园9号。
Address: 9, Jalan IKS M4, Taman IKS Merdeka, 75350 Melaka, Malaysia.

中国经销商:广西天颂营销策划有限公司
Chine Distributor: Guangxi Tiansong Marketing Planning Co, Ltd.

地址:南宁市青秀区民族大道63-1 欧景庭院A段一单元1-4028
Address:Nanning Qingxiu District National Avenue 63-1 Oujing courtyard section A unit 1-4028

生产商:广州臻颜化妆品有限公司
Manufactured by: Guangzhou Zhen Yan cosmetics Co.,Ltd.

地址 :广州市白云区钟落潭镇良田工业区良园二横路15号之一厂房四楼之一和五楼之一
Address:No 15, Liangyuan 2nd Cross Road, Liangtian Industrial Zone, Zhongluotan Town, Baiyun District, Guangzhou City, Guangdong Province China 510545

优妆品生产许可证: 粤妆20161158
Cosmetics production license: Guangdong Makeup20161158

产地Origin: 广东省广州Guangzhou, Guangdong 合格品Qualified
执行标准implementation of standards: QB/T 1857
本企业已通过GMPC/IS022716认证
The enterprise has passed GAMPC/ISO22716 certification
化妆品良好生产规范(GMPC)认证
Cosmetics Good Manufacturing Practice (GMPC) certification
生产批号及限期使用日期见标示
Production lot number and limit date see the mark