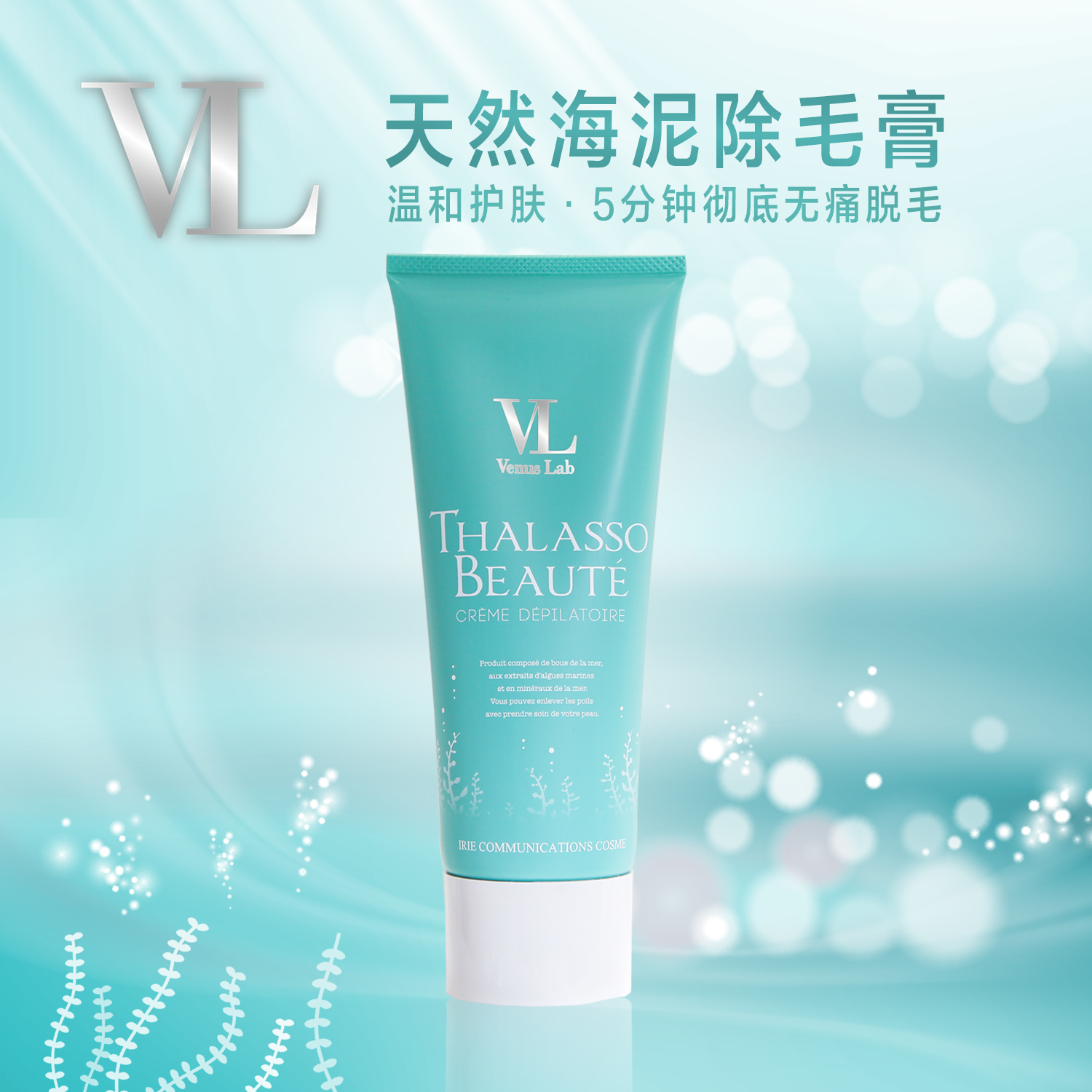 VENUS LAB Thalasso Beaute Hair Removak Cream
A Spa inspired skin-beautifying mud hair-removal cream packed with the blessing of sea. Generous amounts of seawater minerals from Brittany, France, plus Thalasso ingredients such as sea mud (Marine clay), seaweed extract, and marine collagen are included. The cream catches and removes unwanted body hair by the roots. The skin will be left feeling smooth without any prickliness, even after depilation. A pure marine bouquet scent.

Usage Instruction

Apply it on troublesome areas such as the arms, legs, or underarms and spread thick enough to cover unwanted hair (about 1~3 min). After leaving for 5~10 minutes, wipe off gently with guaze, cotton, or rinse with water. Please do not use soap or skin immediately after depilation. Also, please do not scrub the area with body towels etc.

Active ingredient: Calcium Thioglycollate
Other ingredients: Sulfur-Containing Aluminum Silicate, Seaweed Extract(1), Dried Sea-Water, Squalane, Apple Extract, Anthemis Nobilis Flower Extract, Aloe Extract(2), Sweet Hydrangea Leaf Extract, Belamcanda Chinensis Extracted Liquid, Soy Extract, Jujube Extract, Lemongrass Extracted Liquid, Neem Leaf Extract, Hyaluronic Acid Na, BG, Collagen Tripeptide F, Polyoxyethylene Cetyl Ether, Cetostearyl Alcohol, Paraffin, Paraffin Liquid, Sodium Gluconate, Absolute Ethanol, Ethanol, PG, Medicinal Carbon, Caramel, pH Control Agents, Water, Aromatics