VENUS LAB Svelte Face Gel
Venus Lab Svelte Face Gel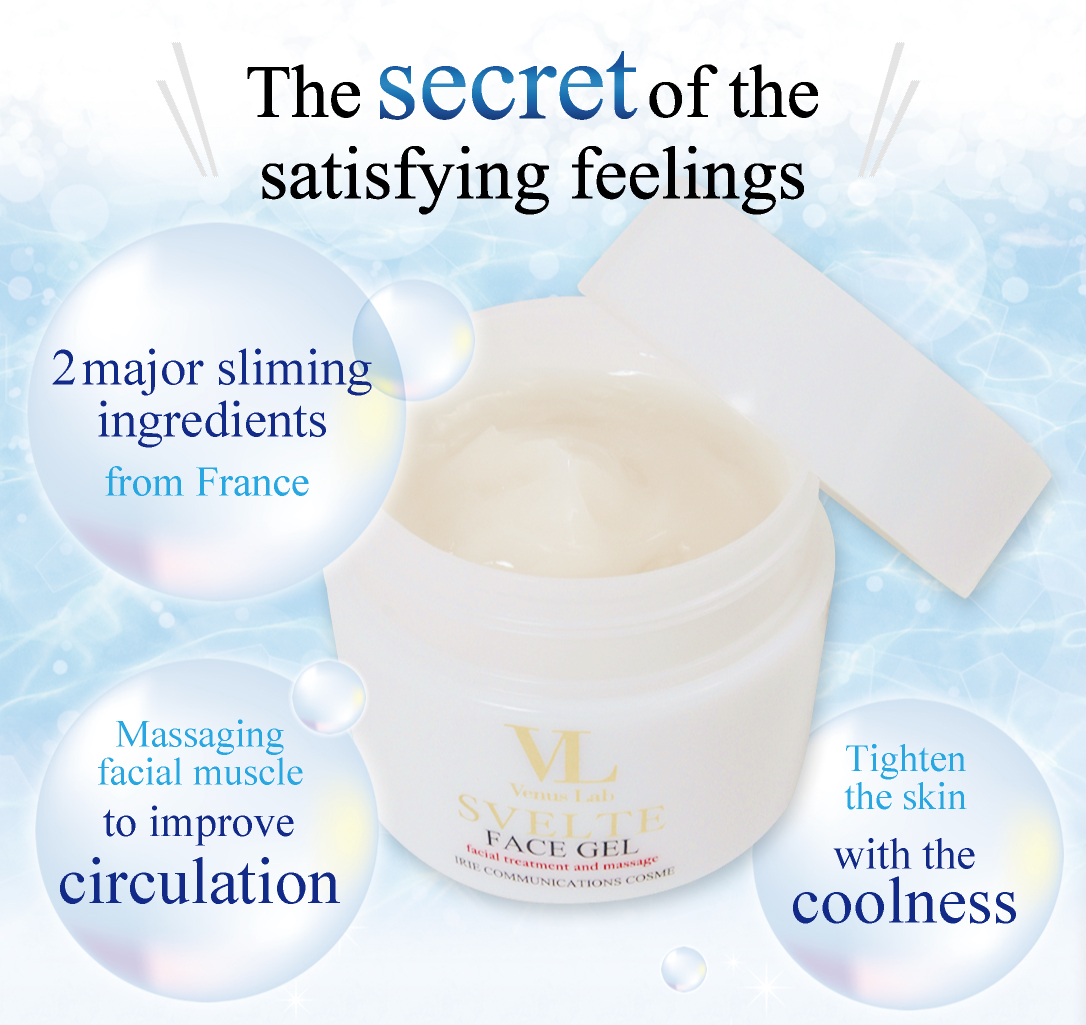 Usage instructions:
Take appropriate amount on hand (about the size of a Muscat grape), and spread across the face and neck as long as fingers slide smoothly. Beginning from the center of the face, massage outwards in a circular motion. Massage in a lifting motion from the jawline. From the base of the ears, go down the neck to the collarbone. On especially dry skin, use along with a moisturizer of your choice.
※Rinse off excess gel with lukewarm water.Do not rub eyes when gel is on hands.
Ingredients:
Water, Ethanol, BG, Glycerin, Ascorbyl Glucoside, Glucosyl Hesperidin, Mate tea leaf extract, Coffee seed extract, Caprylyl Glycol, With Hazel leaf extract, Marshmallow root extract, Thyme flower/leaf extract, Tealeaf extract, Lavender flower extract, Rosemary leaf extract, Ginger root extract, Placenta extract, Platinum powder, Hyaluronic acid Na, Hydrolyzed Collagen, Glycyrrhizic Acid, Triethylhexanoin, Almond oil, Olive oil, Ceramide 2, Jojoba oil, Retinyl Palmitate, Menthoxypropanediol, Caffeine, Glaucine, Menthol, Carbomer, Xanthan gum, Hydroxyethylcellulose, Cetyl hydroxyethylcellulose, PEG-20 Sorbitan Cocoate, Lecithin, PEG-60 Almond Glycerides, Coco-Glucoside, Polysorbate 80, Corn oil, Potassium Hydroxide, Tocopherol, EDTA-2Na, Phenoxyethanol, Methylparaben, Ethylparaben, Aromatics, Orange oil, Caramel
Caution:
●Watch for any allergic skin reactions.
●Stop usage if not suitable for skin type.
●Do not use if there are any abnormalities on skin, such as cuts, sores, or eczema.
●If any abnormalities occur during or after usage, such as redness, swelling, itching, irritation, discoloration (white spots), or darkened skin, stop usage immediately and consult a dermatologist. Continued usage may worsen the symptoms.
●Take care not to get product in eyes. In the case that it does, rinse immediately.
●Put cap on after usage.
●Use only for specified purpose.
●Do not store in extreme heat or cold. Do not store in direct sunlight.
●Keep out of reach of children.
●Level of coolness felt will depend on the individual.
●Avoid usage if sensitive to the cooling sensation of menthol.
●Avoid usage on the mucous membrane.
●Do not use after sunburn.
保湿紧致瘦脸霜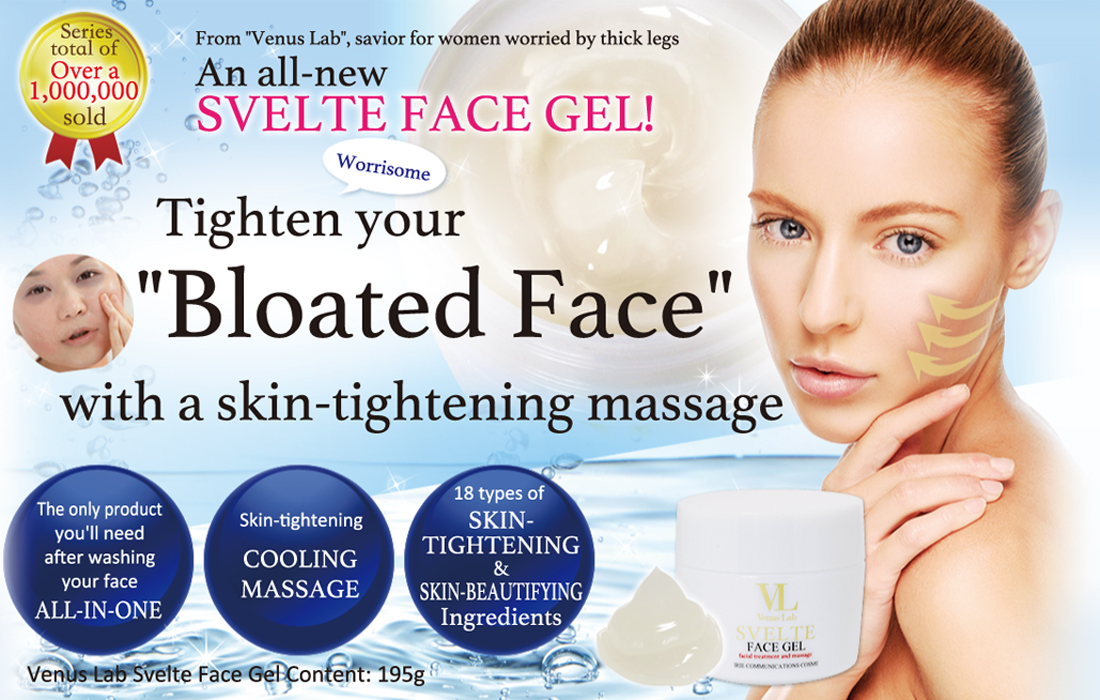 日本VL按摩膏可分解脸部脂肪,分别可以缩小脂肪细胞,跟防止新生脂肪的产生。因主要成分含有促进分解过剩脂肪的南美草木植物巴拉圭茶叶,和有阻挡细胞摄取取脂肪的绿咖啡,两种不同成分一同分解脂肪,预防脂肪累积,迅速形成V面效果
另外有个特别的地方,按摩瘦面霜是免洗的,按摩完后就可以按照如常的护肤程序,而且啫喱质地非常清爽,跟按摩膏普遍油腻感完全不同,即使系油性皮肤也完全可以使用
使用方法:
1) 洁面后,大概1蚊大小份量涂于脸部,向上提拉几次,然后连带按着锁骨,按摩约5分钟待吸收为止
2) 按摩膏之后精华乳液可照常使用,按摩膏本身具有保湿作用,乳液是否需要使用,可自行判断