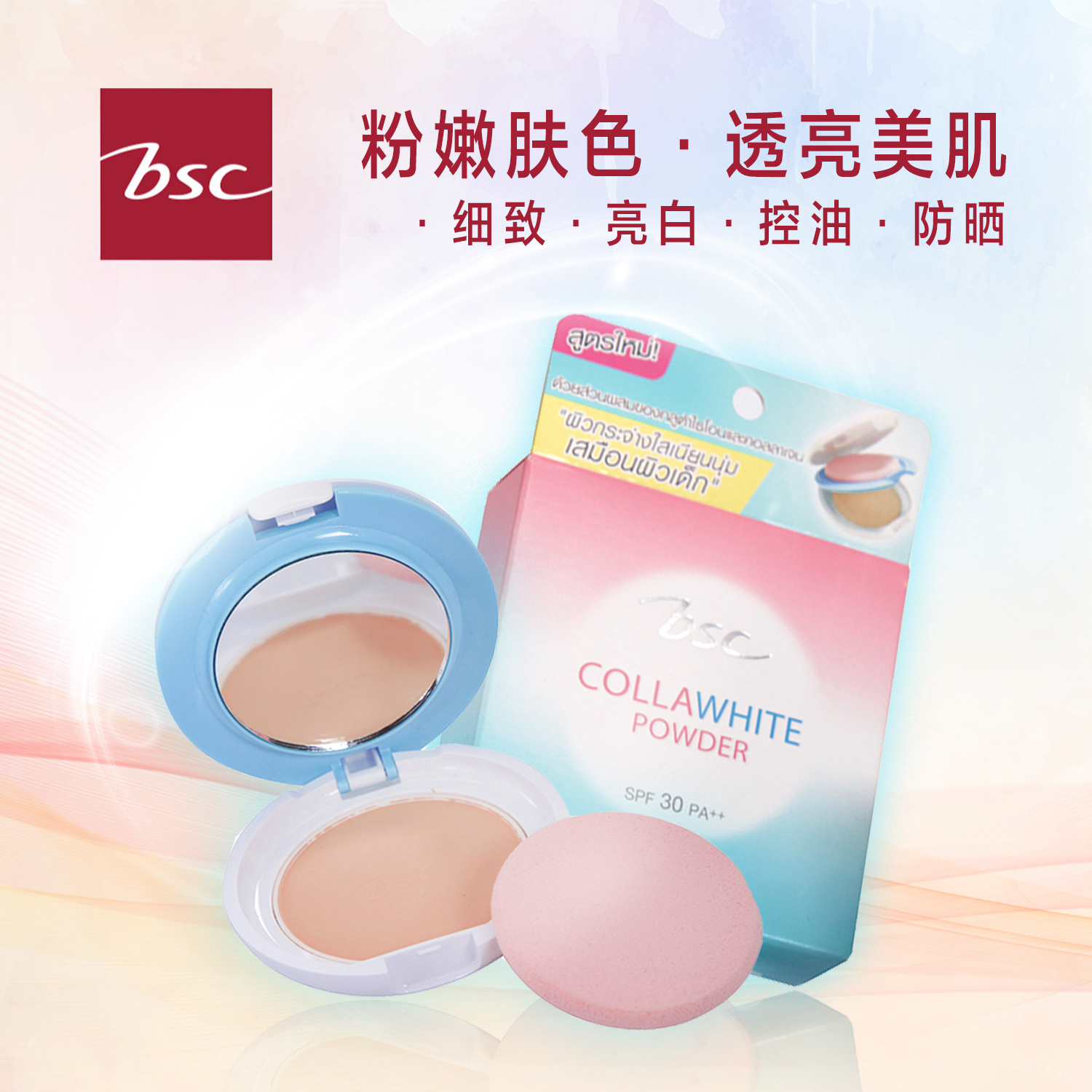 BSC collawhite foundation powder with SPF 30 PA++ protection under the sunlight. Enhances clarity, absorbs excess sebum on the face with shine control. Make the skin radiant naturally.
-Fine texture gives a soft touch.
-Radiant aura to the skin naturally
-Facial oil control
Ingredients: Mica, Talc,Titanium Dioxide, Ethylhexyl Methoxycinnamate,Zinc Strearate,Silica,Octyldodecyl Stearate, Octyldodecanol, Nylon-12,Dimethicone,Boron Nitride,Aluminum Hydroxide,Hydrogen Dimethicone,Methicone,Tocopheryl Acetate,Ascorbyl Glucoside.
Imported from Thailand by Meiishop Berhad.
BSC COLLAWHITE亮白粉饼
含有SPF 30 PA++防晒功能的BSC Colla White亮白粉饼,能加强肌肤透光度,并备有控油成分,帮助吸收脸部多余的皮脂,让您的肌肤散发亮丽自然的光彩。
- 纹理细致
- 光泽自然
- 有效控油
成分:云母、滑石、二氧化钛、乙氧基肉桂酸乙基己酯、锌矿石、二氧化硅、辛基十二烷基硬脂酸酯、辛基十二烷醇、尼龙12、聚二甲基硅氧烷、氮化硼、氢氧化铝、氢二甲聚硅氧烷、甲基硅氧烷、醋酸生育酚、抗坏血酸葡萄糖苷。
原产地:泰国
入口商:MeiiShop Berhad
*BSC Cosmetology is the NO.1 cosmetics in Thailand's counter sales.
BSC Cosmetology 是泰国专柜化妆品销量冠军品牌。
*Only available in Malaysia. 仅限马来西亚。